Vaudeville Theatre Seating Plan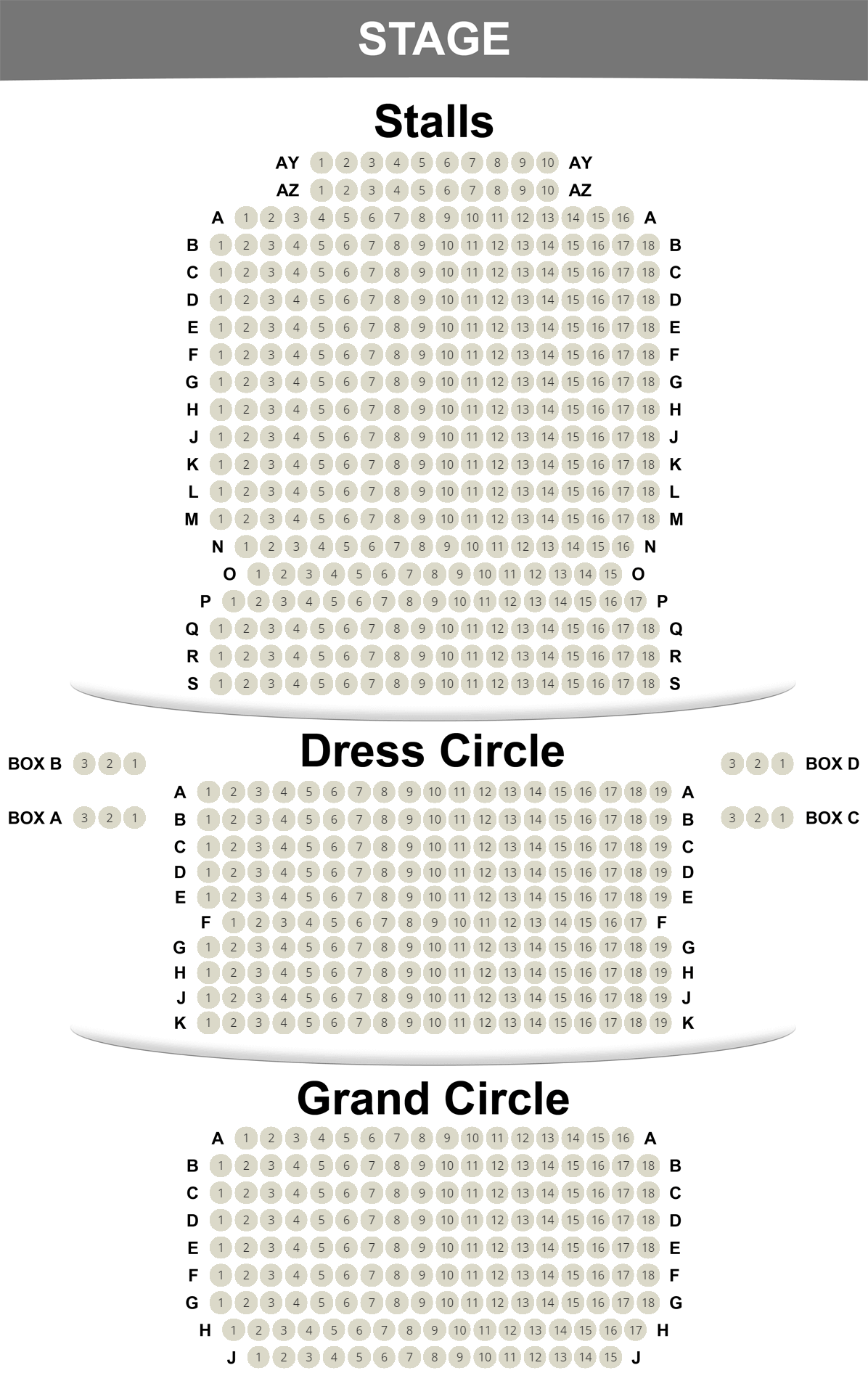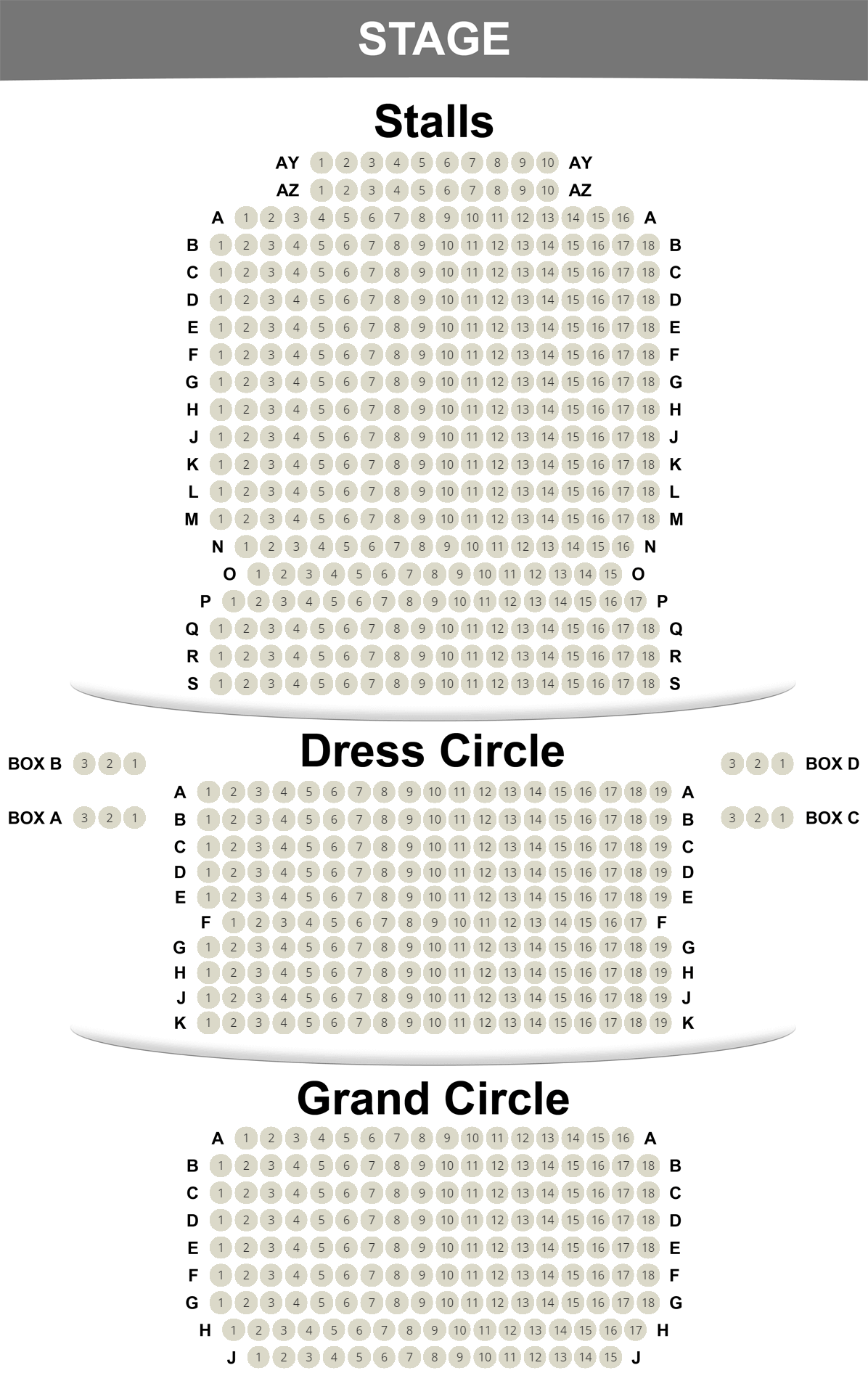 The Vaudeville feels quite intimate for a West End venue, the perfect place to see smaller plays. Even the highest level of the upper circle boasts good views to the stage. The venue seats just under 700 people spread over three levels: the stalls, dress circle and upper circle. The best seats in the house can be found in the central area of the stalls and first few rows of the dress circle. However, the seats at the back of the stalls and upper circle give excellent value for money and great views of the stage. All the seats provide a good front-on view of the stage.
The stalls
The stalls are narrow and deep, running for 20 rows with only 18 seats per row. Towards the rear of the stalls, some seats can feel detached from the action on stage but views are, on the whole, excellent. There is a gentle rake, meaning you can see over the people in front. The overhang from the dress circle above affects seats in the stalls from half way back and the best seats in the stalls are in the middle of the central area (rows F-K).
The dress circle
The dress circle is deep and narrow, with seats running straight up from the balcony rather than curving around the stage. These tend to be priced similarly to the stalls and, for particularly visual productions, can provide a better view of the action. The leg-room in this section is fairly restricted and it's best not to bring large bags into the auditorium – you only further reduce your leg-room.
The upper circle
Right at the top of the auditorium, the upper circle is made up of one large section of seats running straight back from the front of the balcony, meaning there are no side-on views from this level. Despite being the top the upper circle does not feel too high up and the visibility to the stage is good throughout.
Buy Tickets Online


From Official Tickets Agents